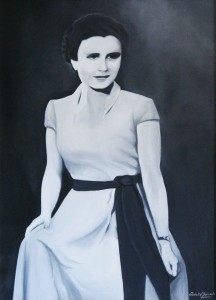 Miriam Nekrycz's account as a Holocaust survivor comprises the several phases of the war, from the Soviet and Nazi occupations of Eastern Europe on through liberation.
While still a teenager, Miriam  experienced the hardships of Jewish survivors, as a refugee eager to leave Europe and reach Eretz Israel, despite the British naval blockade.
After witnessing the early days of Israel's statehood and the following 1948 War of Independence, she decided to spend a few months in Brazil – not knowing she would adopt the country as her new home.
Sections:
War Reaches Luck
Deportation, Loss and Hiding
Liberation
Return to Jewish Origins
As a Refugge in Germany
Deportation to Cyprus
Finally in Israel
Brazil